The use of hydraulic power and wind power has been around the world for a long time, but soon afterwards, there will be more components in the car to join the ranks of "power regeneration". A company called Levant Power has come up with an active suspension system called GenShock that can "recover" energy for the vehicle while driving. All technologies are contained on a device that is installed outside each shock absorber. It has its own motor, control unit, and an electro-hydraulic gear pump.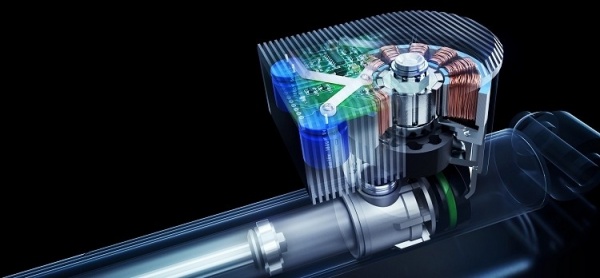 When the vehicle is driving on an uneven road, turning at a high speed, accelerating, or braking, the piston motion of the damper will push the liquid to the gear pump. By repeatedly driving the motor in a cyclic manner, the kinetic energy can be converted into electrical energy and then fed back to the onboard power supply. The more bumpy the road, the more it can generate more electricity.
There is no news as to when the technology will be applied to passenger cars. However, as far as we know, the price of this system is still quite affordable.
Ultramarine Blue pigment is the most common blue inorganic pigment. It is compound with sulfur of aluminum silicate, having vivid lustre and pure colour.
Ultramarine blue with Excellent Thermostability; Excellent Light Fastness; Ultramarine blue is Untransferable; Easy to Scatter and Safe and Poisonless
type: Ultramarine blue pigment
Delivery Form:Powder
Color Index:Pigment Blue29: 77007
CAS No. :57455-37-5
Molecular weight:862.60578
Scope of Application:
*Tinting: Applied to Paint, Ink, Spray, Rubber, Plastic, Arts pigment, Cosmetics, etc. and MAINLY APPLIED TO INDUSTRIES OF ARCHITECTURAL COATING, PLASTIC, RUBBER, PAINT AND SO ON
*Whitening: Ultramarine blue pigment can remove yellow colour contained in white materials.
*Mix colours: Ultramarine blue pigment can make black or grey have soft lustre.
Technical data sheet
Technical Data
Min Max Test Method
Water-Soluble Content [%] 0.5 DIN EN ISO 787 Part 3 (1995)
Sieve Residue (0.045mm) [%] 0.1 DIN 53195 (1990)
PH Value 7.0 10 DIN EN ISO 787 Part 9 (1995)
Free Sulfur [%] 0.05 DIN 55913 (1972)
105°C Moisture (After Prod.) [%] 1.0 DIN EN ISO 787 Part 2 (1995)
Oil Absorption [g/100g] 30.0 40.0 DIN EN ISO 787 Part 5 (1995)
Thermo Stability 300°C 350°C Manufacturer standard
Lead content 30ppm EN71 Part3:1994+A1:2000/AC:2002,ICP-OES
Other heavy metals(Cr,Cd,Hg,As) N.D EN71 Part3:1994+A1:2000/AC:2002,ICP-OES
Specific gravity 2.35 2.35 GB21782-2008
Acid fastness 1 degree(poor)
Alkali fastness 2 3 degree (good)
Average Particle size(µm) 1.7 1.9
Light fastness 7 8 degree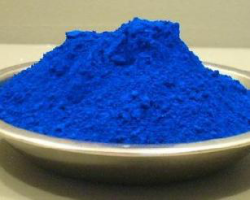 Ultramarine Blue
Ultramarine Blue,Chemical Group Ultramarine Blue,Industrial Group Ultramarine Blue,Building Supplies Ultramarine Blue
Hebei pancan trading co. LTD , http://www.hbpancanshangmao.com