Transport Package:
25kg/Bag, 1FCL=27tons
Specification:
small granules
Product Description
       Our desiccant masterbatch is designed specifically for removing moisture from recycled PE/PP/PS/EVA/HIPS during processing. Its great advantage is it can effectively absorb moisture while processing, so that the recycled PE/PP/PS/EVA/HIPS scraps and granule could be directly used to make plastic products without pre-drying.And the product quality could be proved to be very good.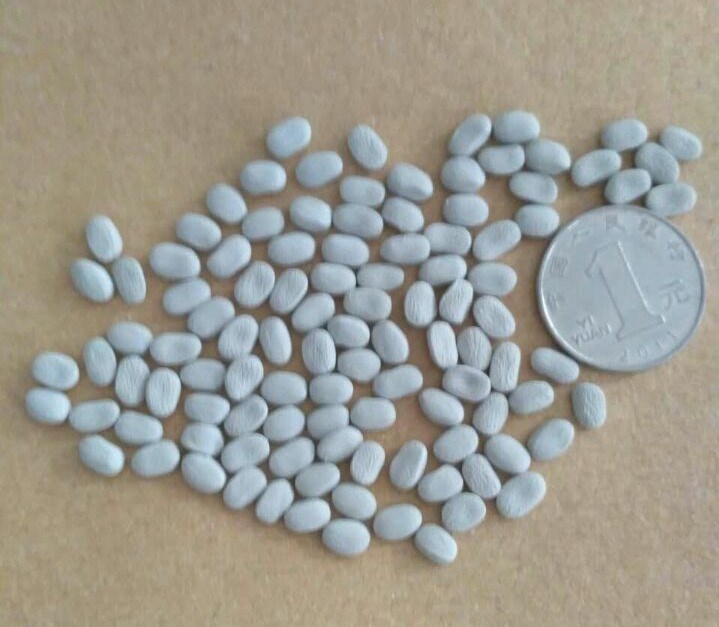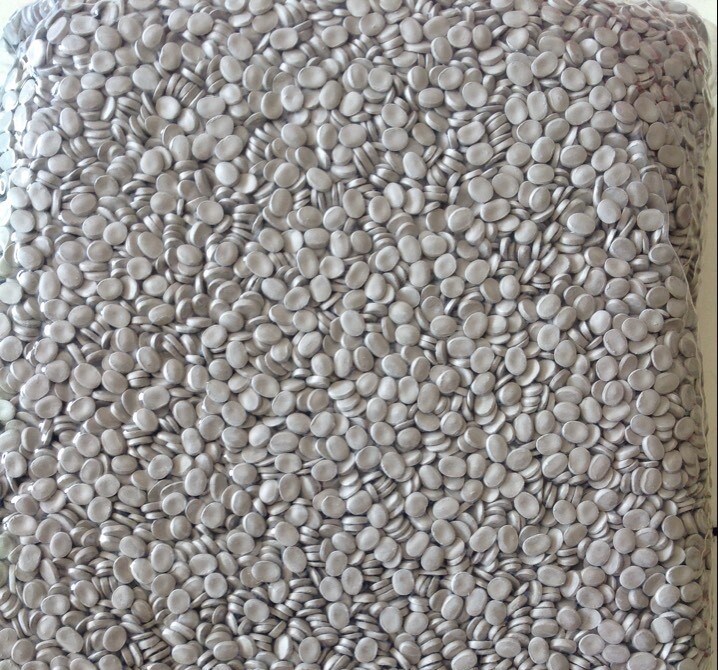 Actually,We add high MI PE into our desiccant masterbatch instead of common low MI plastic as carrier to make it perform better,so the dispersion,liquidity and effectiveness are very good and our desiccant masterbatch quality is better!!

Our moisture absorbent master batch compared with the driers on the costs:
Method
Labor cost
Equipment depreciation
Electricity cost
Material cost
Safeguard fee

efficiency

Driers

Need more workers, all the process need to take good care

Need to purchase a

 

new equipment, cause the depreciation fee

cause extra electric cost while drying

The material weight lost while drying because the moisture was evaporated

Much noise

It will extend the working time

Moisture absorber

The process no need to add extra workforce

No need to purchase new equipment

No extra electric cost

The moisture was absorbed by the master batch, which still stays in the material

No noise

Save time and make high efficiency
 
NOTE:Â 
      Normally 2-5% added for film product and 4-6% for sheet/board/pipe product, just mix it with the resin material like the color master batch, but please not dry the mixed material with oven or some other machine, the mixing shall under normal temperature.

     There are two key points that should be specially noticed while processing:
1. premixing:  high temperature mixing before processing is not permitted, so do not heat up the stirring machine or material, and do not let the mixed material stay in the stirring machine for a long time or it will absorb moisture while mixing and block the screen. Simple stirring under normal temperature is ok.
 
2. storing:Â this master batch should be used within 12-24 hours after the pack has been opened for it absorbs water moisture very well when it was exposed to air.

Package
         For dessicant MB,we have two kinds of packages,one is 25kg cartons with 5*5kg Vacuum bag;another one is Soft Package,we use 25kg kraft paper bags with 5*5kg double-layer pe bag.(25kg/bag,1FCL=27tons)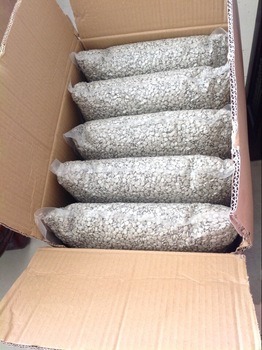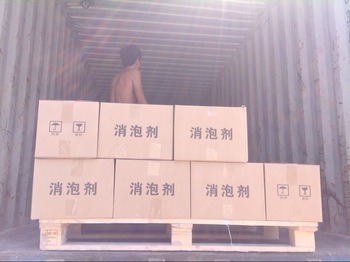 FAQ
1. Do your precious Products need to protect from sunshine?
Indeed, if your precious products are using in the outdoor, we can add Anti-UV agent in the Masterbatch to make it more high Light/Color Fastness.
2. Do your precious Products need to be more white and get rid of bad smell?
Indeed, if your precious products are made of recycled plastics, we can add whiten agent or special fragrance agent in the Masterbatch to make it more white and get rid of bad smell.
3. How about the quality control of your products?
1) We pay great attention to quality control from raw materials to finished products, each production link      meets the quality system of ISO9001-2008.
2) All products meet RoHS standard.
3) All products are approved by SGS.
4. How to get a quotation?
 A). send us a sample
 B). inform us your specific requirements or the technical data sheet:
   a) Color( e.g. Pantone color number)
   b) Pigment concentration
   c) Final products application
   d) Polymer carrier
   e) Heat fastness level
   f)  Light fastness level
   g) MFI
We will try our best to work out the relative solution to match your needs.
5. What's the shipping freight?
It will depend on the volume and weight of the materials. Pls. tell us the nearest seaport or airport, we can quote you specially. 
       We can also customize desiccant masterbatch according to your requirements,so please don't hesitate to contact me!^_^
Tel/86-15889980235
 
Ce Approved Electric Winch,Electric Winch Atv Winch,Custom 12V Winch Winches,9000 Lbs Winch
Suzhou DAO Material Technologies Co.,Ltd , https://www.dao-compass.com