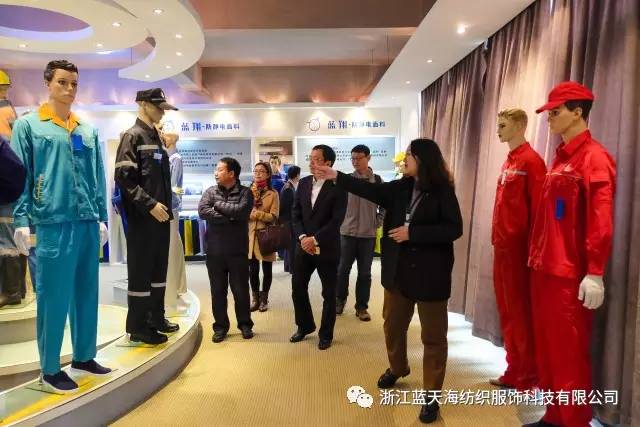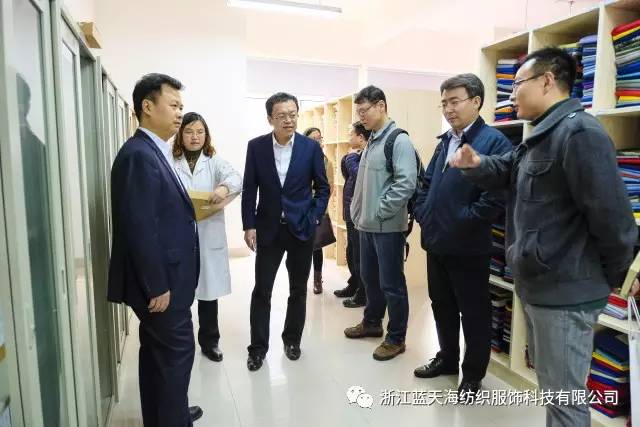 On December 9, 2016, Li Lingshen, Vice Chairman of China Textile Industry Federation, President of China Industrial Textiles Industry Association, Hao Xinmin, Professor-level Senior Engineer, Military Equipment Research Institute of Logistic Support Department of the Central Military Commission, and Vice-President of China Textile Academy Chang Lixin, a team of experts from National Safety Production Beijing Labor Protective Products Quality Supervision and Inspection Center Dr. Liu Ji and Professor Dong Xiaohua Xiao Xiao Hong , re-evaluated the three-year expiry date of China's industrial antistatic textile R&D center. Experts visited the R&D center and assessed the work of the center for three years. They confirmed the work of the center in product research and development and talent cultivation, and also put forward suggestions for improvement. Finally, the expert group unanimously decided that China's industrial anti-static textile R&D center will be re-evaluated .
China Industrial Antistatic Textile R&D Center was established in 2013. It is a professional R&D platform for industrial antistatic functional textiles that is directly supervised by the China Industrial Textiles Industry Association, relying on Zhejiang Lantianhai Textile Apparel Technology Co., Ltd.
The center is divided into three rooms and two rooms consisting of a conventional testing room, a functional testing room, a constant temperature and humidity laboratory, a research and development department, and an extension department, and has 35 scientific researchers. The center carries out basic research by integrating high-quality scientific and technological resources and human resources at home and abroad to strengthen the research and development of new spinning, new weaving, and special weaving technologies. The aim is to take science and technology research and development as a guide and R&D and application as a means to actively develop new products and processes, and to provide services for improving the quality of industrial protective textiles and brand awareness.
As a regional innovation carrier, the Center focuses on the research of protective fabric technology, taking into account the product innovation, technical training and exchanges in the textile industry, not only for the blue skies in the new product research and development and enhance the company's core competitiveness, it also mentioned an important role. Providing a public platform for technology exchanges, technical consultations, and technical services for enterprises in the industry, and bringing demonstration effects to surrounding enterprises, guiding and driving the transformation and upgrading of surrounding clothing companies.
Battle Rope 9M,Battle Rope,Nylon Battle Ropes,Battle Rope Jump Rope
Baoying Yiliyuan Rope And Net Co.,Ltd , https://www.ylyropes.com